PCS Software Applications – Tailored to You
Custom Applications to suit your needs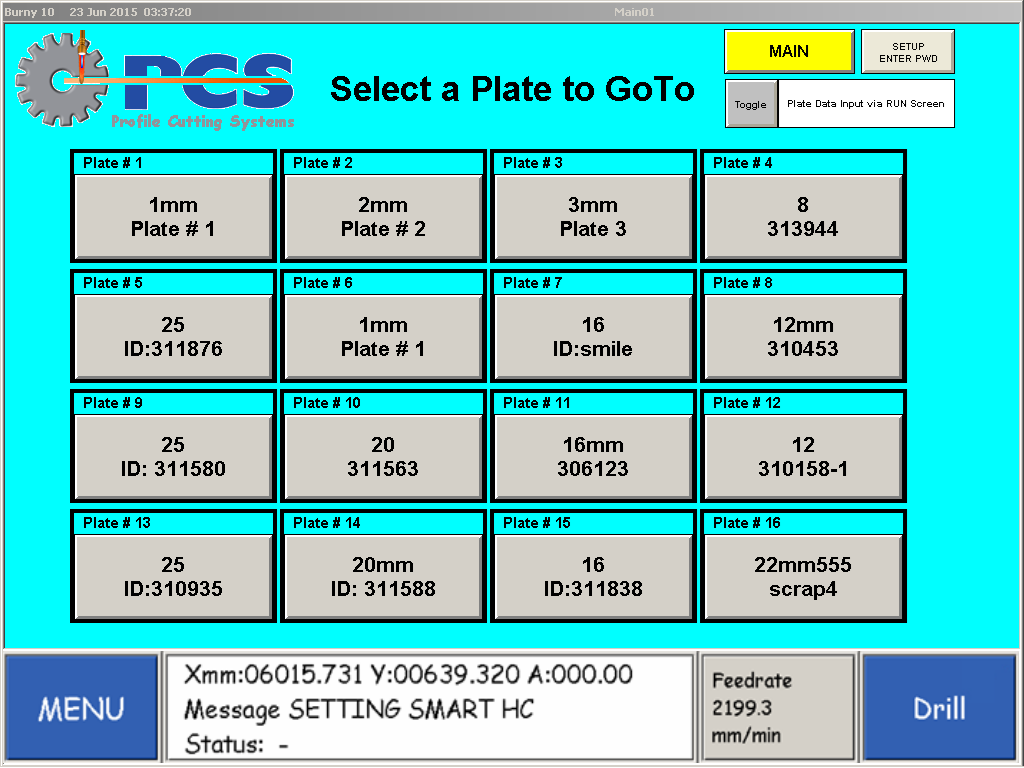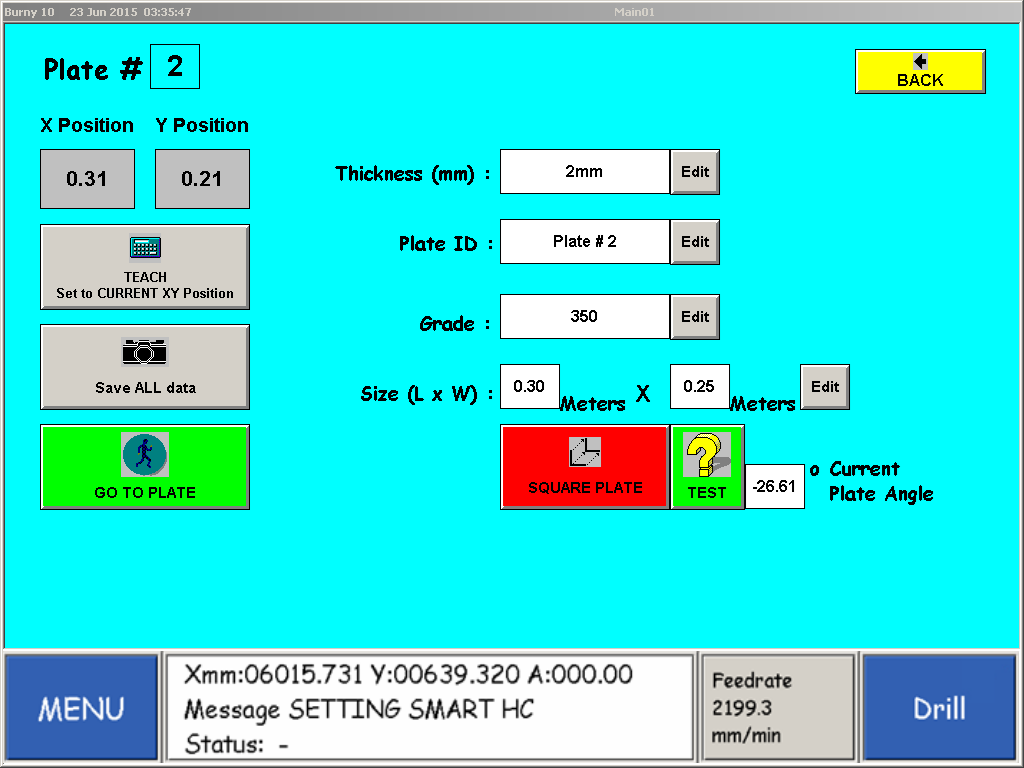 The PCS Plate Alignment App provides a means of storing plate information. It can store information such as;
Plate ID
Plate location on cutting table

Plate dimensions

Plate angle
It is particularly useful for storing a plate's dimensions and angle on the cutting table. This saves the operator from 'teaching' a plate angle via the Burny RUN screen. It also has a 'Test' function which will traverse the laser pointer down one side of the plate to quickly check that the plate's angle hasn't changed. If the laser pointer deviates, the operator simply jogs the laser back onto path and the plate angle is automatically re-calculated. When GOTO plate is pressed, the machine will jog to the plate's home location and automatically update the plate dimension and angle in the Burny RUN screen.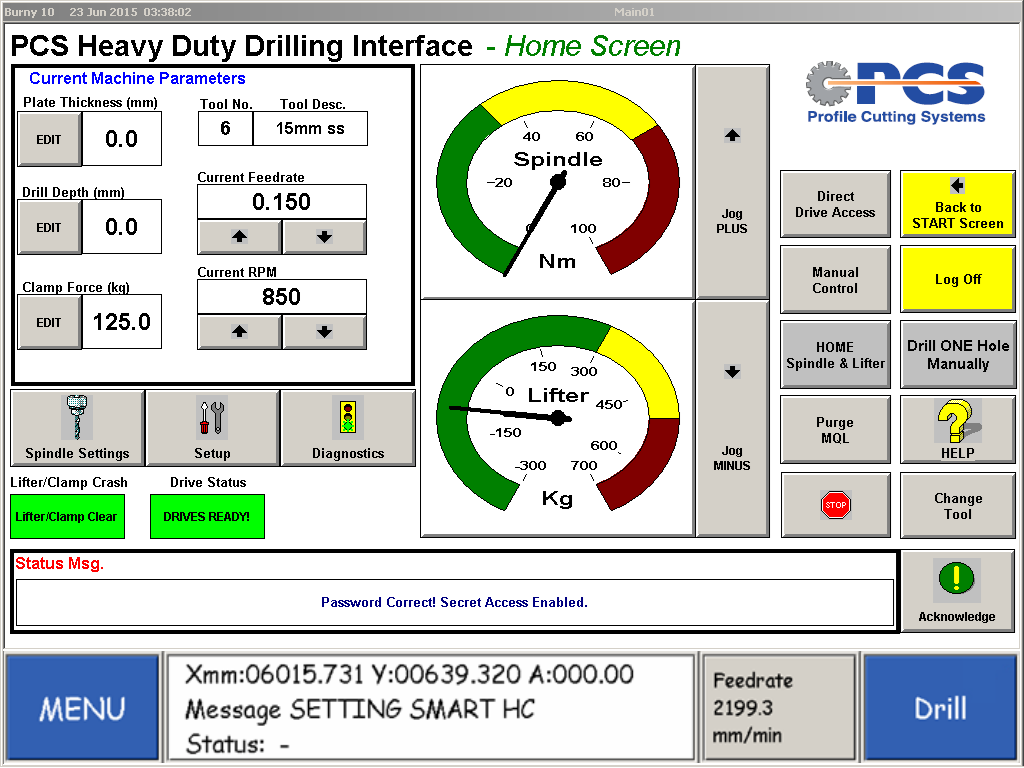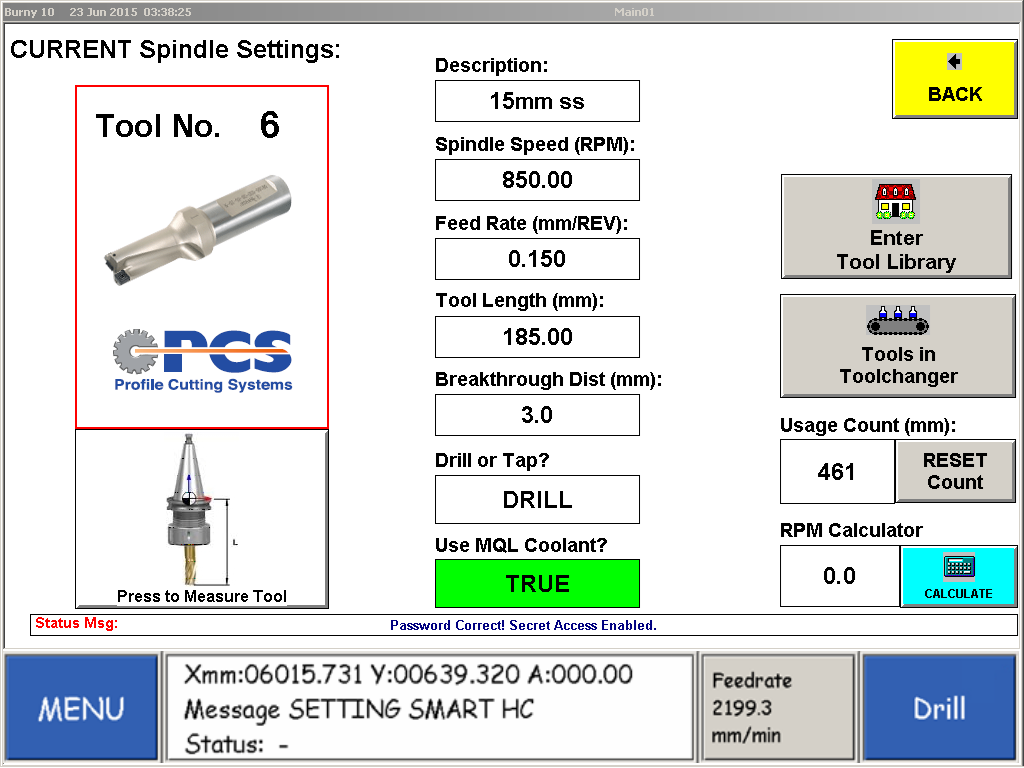 The PCS Drilling Interface is a complete software solution for high-end drilling systems. It is used to control PCS drilling heads from 8HP to 60HP and has several functions ranging from;
High Speed Drilling
Tapping

Milling

Counter boring/Counter sinking

Automatic Tool Changer control

Drilling Parameter Library

Machine Diagnostics

And much more…
The fully interactive drilling library can store any number of tooling parameters for standardised results regardless of who is operating the machine. It also has tool usage logs and is password protected.
A user friendly automatic gas console for CNC Oxy/Fuel cutting machines.  By selecting custom preset values, the PCS TurboGAS package allows anyone to operate an Oxy/Fuel machine with standardised results – Every time!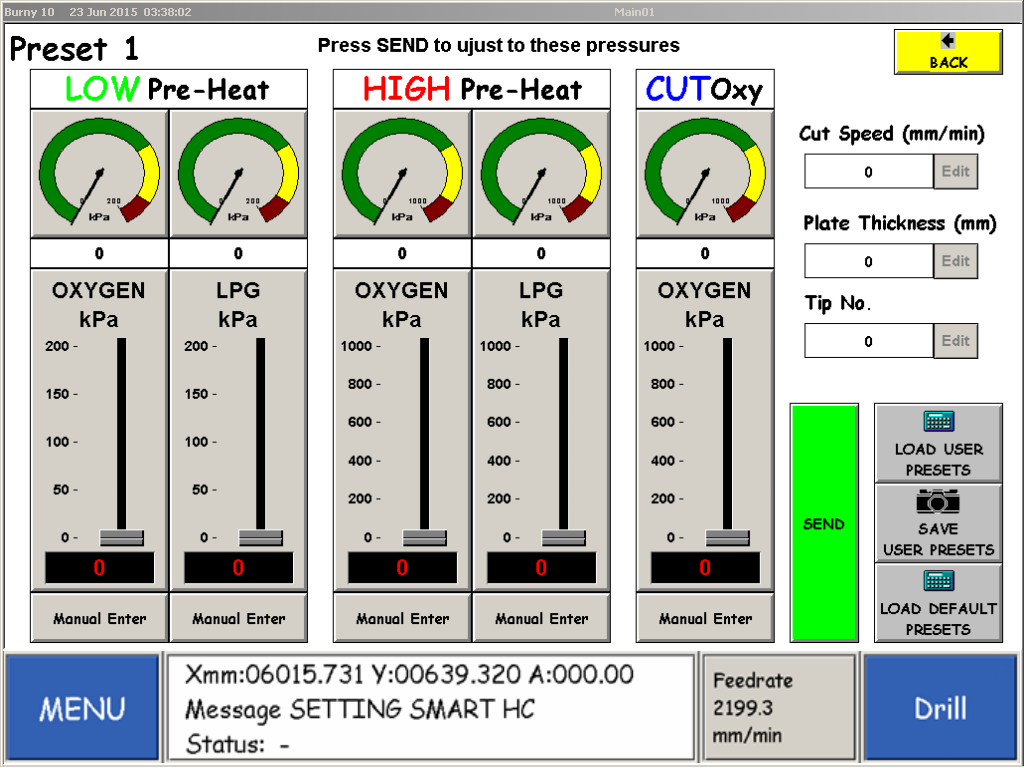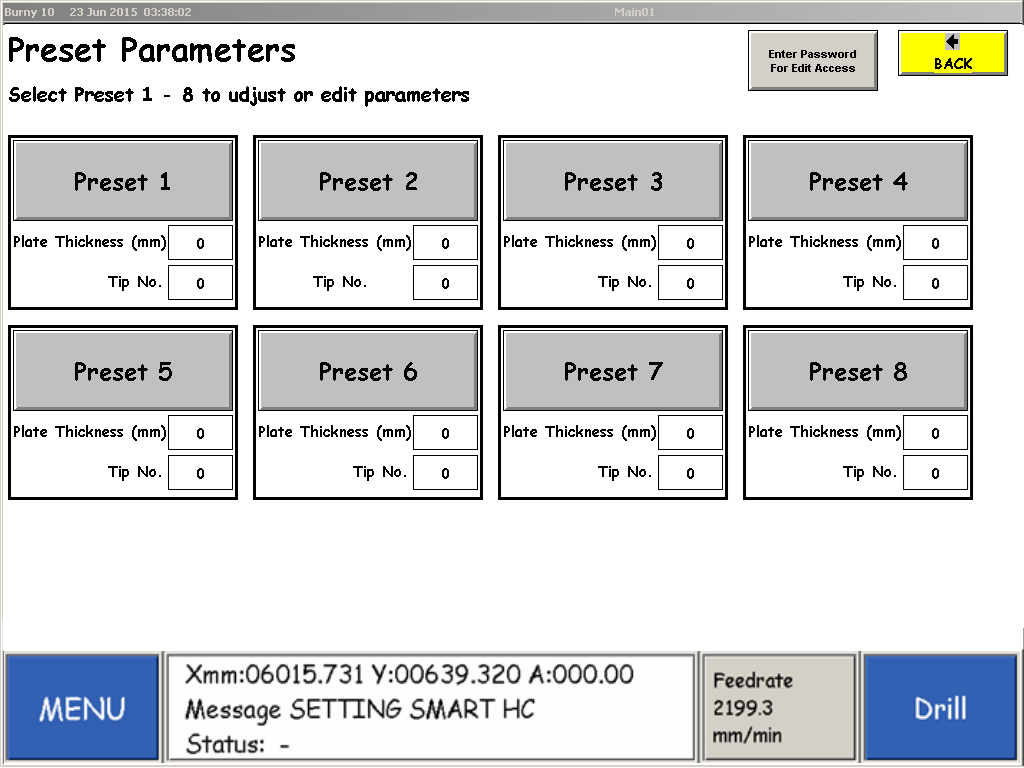 This application is designed to work with Burny 10 LCD, XL and Phantom controllers.  It interfaces to a MODBUS TCP/IP network of electro-pneumatic proportional valves that automatically regulate preheat and cutting flames.  A "Smart" pierce setup can be configured to ramp up the cutting oxygen at  a predefined rate and curve to efficiently preheat and pierce heavy plate in literally seconds! PCS TurboGAS can be fitted as a retrofit to existing machine and is an option on all new PCS machines (excluding PCS1200 & PCS1500).
PCS have developed an App that allows the machine operator to customise the zoned fume extraction doors.  Zones can be 'overlapped' and off delays can be input via the CNC controller.  The tables exhaust fan can also be turned on/off automatically. All this results in the most efficient fume extraction possible.